Keynote Speakers
Susanne Graf, VERIMAG, France
Building correct Cyber‐Physical Systems --- can we improve current practice?
Modern cyberphysical systems are of increasing complexity, composed of an increasing number of components and subsystems of heterogenous nature, of different criticity levels and where different non-functional aspects -- such as timing, energy, dependability and more and more also security -- are as important as functionality. Current approaches use different models and corresponding tools for different viewpoints and guarantee overall correctness by means of strong assumptions. A more flexible contract-based approach would allow to relax some of these strong assumptions without abandoning the current modelling approach and the current tools.
About Susanne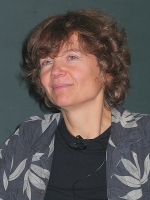 Susanne Graf received her PhD in Computer Science in 1984 from Grenoble Polytechnical Institute (INPG). Currently she is a "Directeur de Research" at CNRS in the Verimag laboratory of Univ. Grenoble Alpes.
Her research interests include theories, algorithms and tools for modeling and verification and their application to the design and certification of embedded and real-time as well as mixed-criticality systems. Presently she is focussing on knowledge and contract-based methods to achieve scalability. One of her main contributions is in the domain of abstraction where together with Hassen Saidi she has proposed a method called predicate abstraction.
She has been the Chair of ETAPS 2002 in Grenoble, she has been the PC chair of TACAS 2000, SPIN 2004, ATVA 2006 and FORTE 2015. She is on the editorial board of Springer's STTT journal and has been in a large number of Program Committees.
Tiziana Margaria, LERO, Ireland
Generative model driven design for agile system design and evolution - a tale of two worlds.
In order to mainstream the production and evolution of IT at the levels of speed, scale, affordability and collaborative effort needed to truly make IT enter the fabric of every economical and societal endeavour, as is the projected future of our society in the next decade, the ease of learning, understanding, and applying new disruptive technologies must drastically improve. We argue that the needs of the people, the economical sectors, and the large-scale trends can only be met if the IT professions embrace and adopt a new way of producing and consuming IT, based on more formal descriptions, more models, more reasoning and analysis before expensive implementations are incurred, coupled with automatic transformations, generations, and analyses that take advantage of the models and formalized knowledge. We analyse briefly the various dimensions, derive a specification for the new IT and IT platforms, and provide a few examples of how the new thinking can disrupt the status quo but empower a better understanding, a more efficient organization, and a more automatic management of the many cross-dimensional issues that future connected software and systems will depend upon.
About Tiziana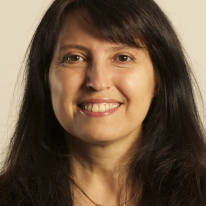 Tiziana Margaria is Chair of Software Systems and Head of Department at the Dept. of Computer Science and Information Systems at the University of Limerick (Ireland). She is also a Principal Investigator of Lero, The Irish Software Research Center, where she is heads the Committee on International Relations Development, and Principal Investigator of Confirm, the new SFI Research Centre on Smart Manufacturing. In Lero, she heads research projects on Scientific Workflow and model-driven HW/SW Cybersecurity. In Confirm, she will co-lead the Hub on Cyberphysical Systems, and use her expertise in advanced model driven, generative, and service-oriented design in the industrial automation context.
She has broad experience in the use of formal methods for high assurance systems, in particular concerning functional verification, reliability, and compliance of complex heterogeneous systems. She is (co-) author of over 200 refereed papers in international journals and conferences, and she served on more than 100 Program Committees, over 20 times as chair.
She is the ideator and General Chair of ISoLA, the series of biannual International Symposia on Leveraging Applications of Formal Methods, Verification and Validation (since 2004), co-founder of STTT, the International Journal on Software Tools for Technology Transfer (Springer, 1997), and most recently Founding editor of the Transactions on Foundations for Mastering Change (Springer, 2016).
She is Fellow of the Irish Computer Society and Fellow of SDPS, the Society for the Design and Process Science. She is currently Vicepresident of the European Association of Software Science and Technology (EASST), and current Chair of FMICS (the ERCIM Working Group on Formal Methods for Industrial Critical Systems). In EuSEM (European Society for Emergency Medicine) she is Member of the Research Committee Special Interest Group on Technology and Processes of Care in the Emergency Care (SIG-TPCEC). She holds 2 USPTO patents, one of which with NASA.